Explore the importance of keepsake jewellery and find the perfect keepsake with our helpful guide
When your life is rocked with grief often it's the memories of our loved ones that keep us going. And any connection we have to them can bring us comfort and solace. Keepsake jewellery can be the perfect expression of your fondest memories and help you retain a spiritual connection with your loved one.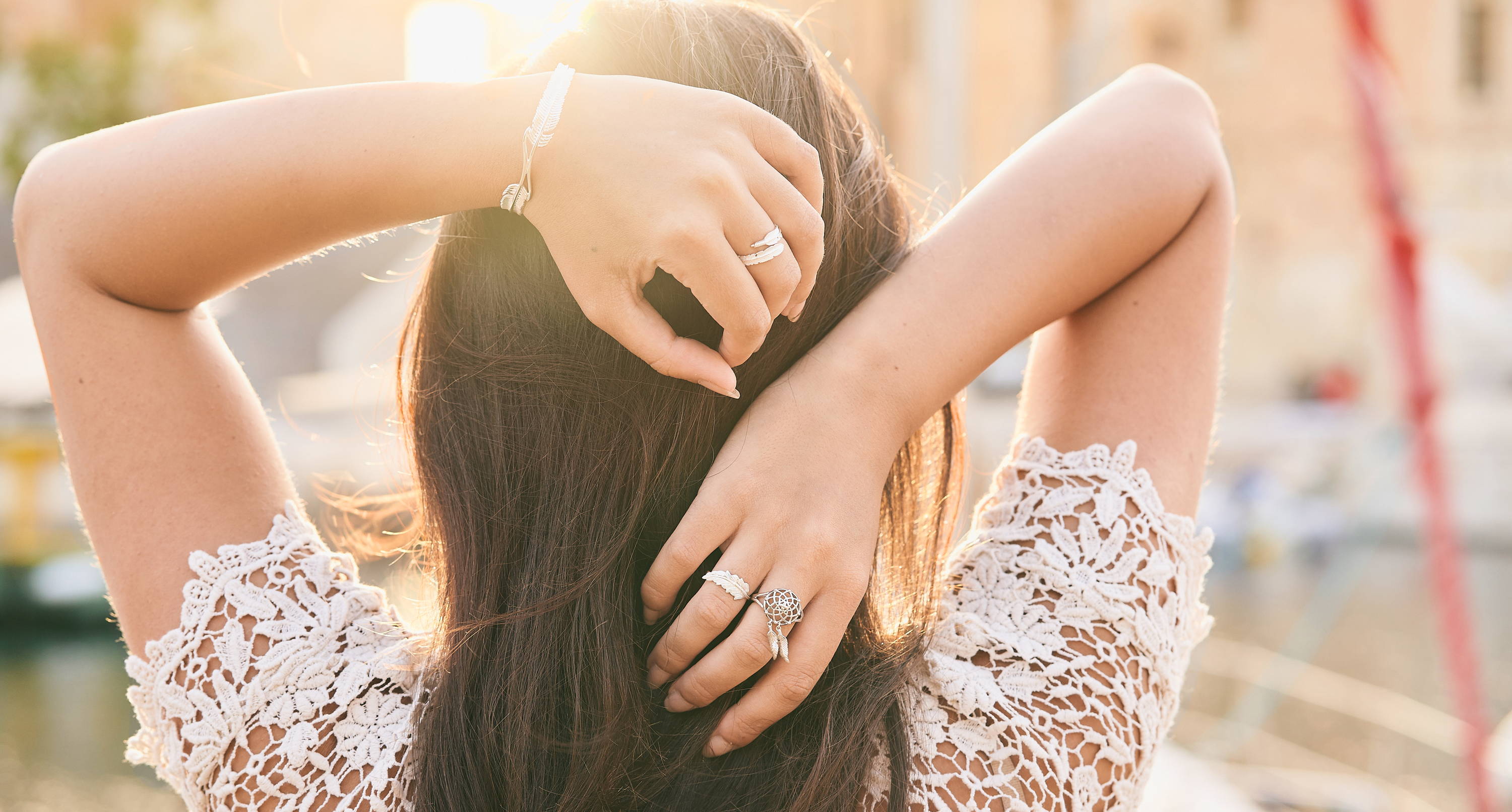 What Is Keepsake Jewellery?

Memorial keepsake jewellery is a growing trend of heartfelt gestures, encapsulated within glittering necklaces, dainty bracelets, subtle rings and others, designed to evoke a sense of calm and spirituality during the grieving process and the years that follow. Of course, there's so much more to keepsake bracelet charms, rings and bands than just these basic jewellery styles, in truth memorial jewellery, is utterly unique in both design and meaning.
We often wear jewellery as a way to complement a particular outfit or to highlight our personal style, but memorial keepsake jewellery doesn't fit into these categories. Its meaning and significance is something that cannot be bought or something that is only worn when styling a particular item of clothing. Keepsake jewellery brings comfort and helps us to keep our loved ones close, whether we keep them visible on our hands, or hide a keepsake necklace under our clothing, close to our hearts. They are unique, reflective pieces, emotionally charged with grief, loss, love and cherished memories.
The diversity of keepsake jewellery means that there's something to suit everyone. Regardless of their connection, their age, gender or where they consider themselves to be within the grieving process. It's also worth noting that keepsake jewellery isn't explicitly reserved for those struggling with a loss, it can also represent living connections, treasured moments and the celebration of our closest relationships. In truth, no matter what your current situation, keepsake jewellery is the perfect way to keep your loved ones close during times of anguish and throughout the ups and downs of life.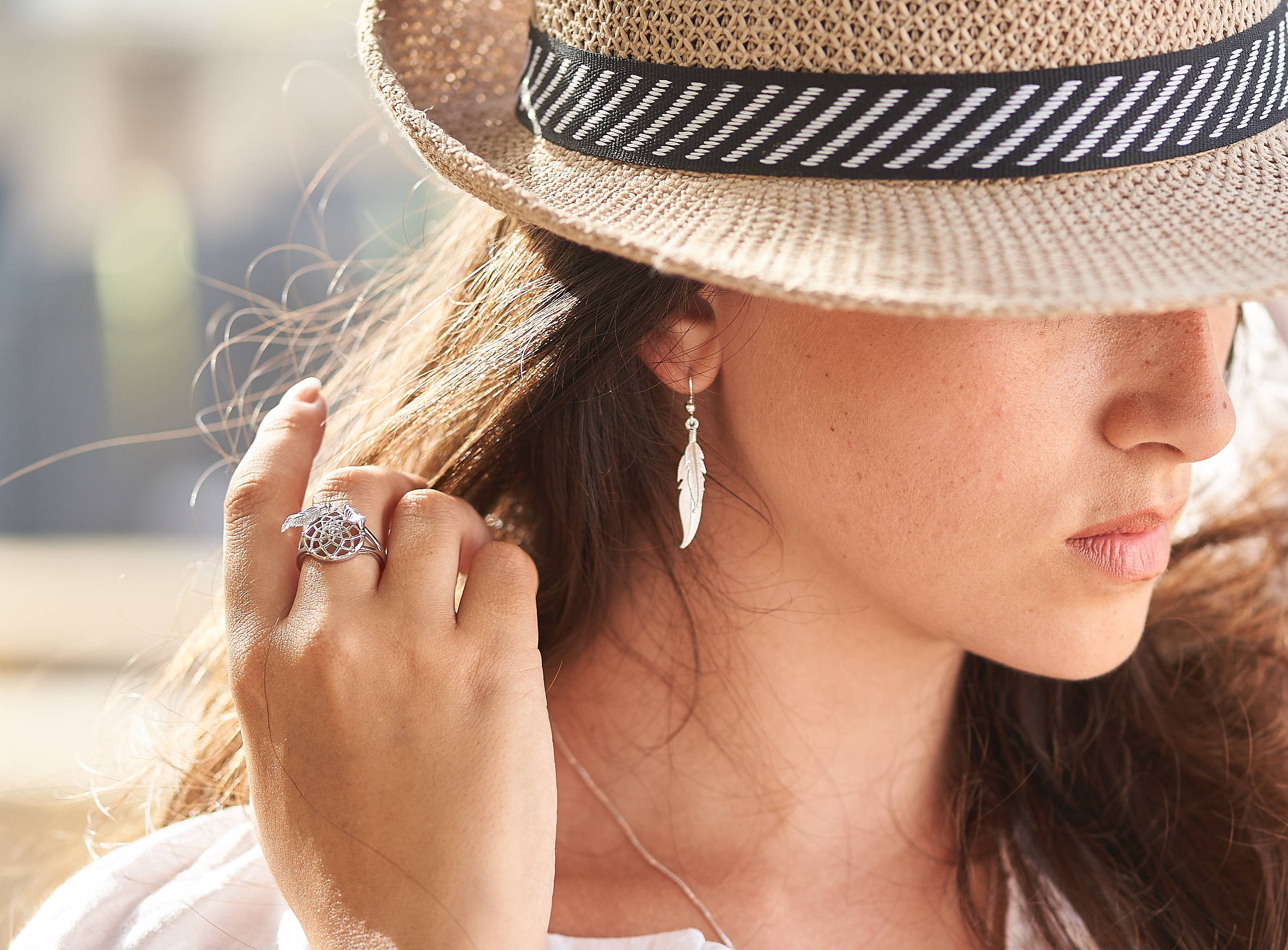 Why Is Keepsake Jewellery So Important?

As keepsake personalised jewellery is so unique, its importance and significance differ greatly from one person to another. It comes in all shapes, sizes and designs, with some individuals opting for a keepsake necklace while others choose bracelets adorned with meaningful charms. Keepsake personalised jewellery with engravings and special messages can also provide support during difficult times or as a gift from a loved one that you keep close when you're apart. Keepsake jewellery is important for multiple reasons, including the purposes mentioned here:
To Help You Grieve In Your Own Way

The loss of a loved one and the grief that follows is a journey we must all take at some point in our lives. Although these are steps we must all take, no two journey's are the same and while many take comfort and support from old photographs, solitude, or rely on friends and family during these testing times, others may take a different approach. Keepsake jewellery necklaces, memorial rings, and keepsake bracelets can help you express your heartache by providing you with the support you need to grieve in your own way. All the while, reassuring you that your loved one - whether their memory is around your neck, your finger or your wrist - is never too far away.
To Validate Your Own Memories

Not everyone has the luxury of having family photos to look back on, whenever they wish. Perhaps they're not part of the immediate family, or they live elsewhere and are struggling to feel connected to their departed one and the rest of the family. This is where memorial keepsake jewellery becomes important; essentially throwing mourners a spiritual lifeline and helping them share their own cherished moments and validating their own journey through the grieving process. This one is particularly true of friends of the deceased, who may prefer to find their own outpouring of grief and keepsakes, so they don't intrude on the family.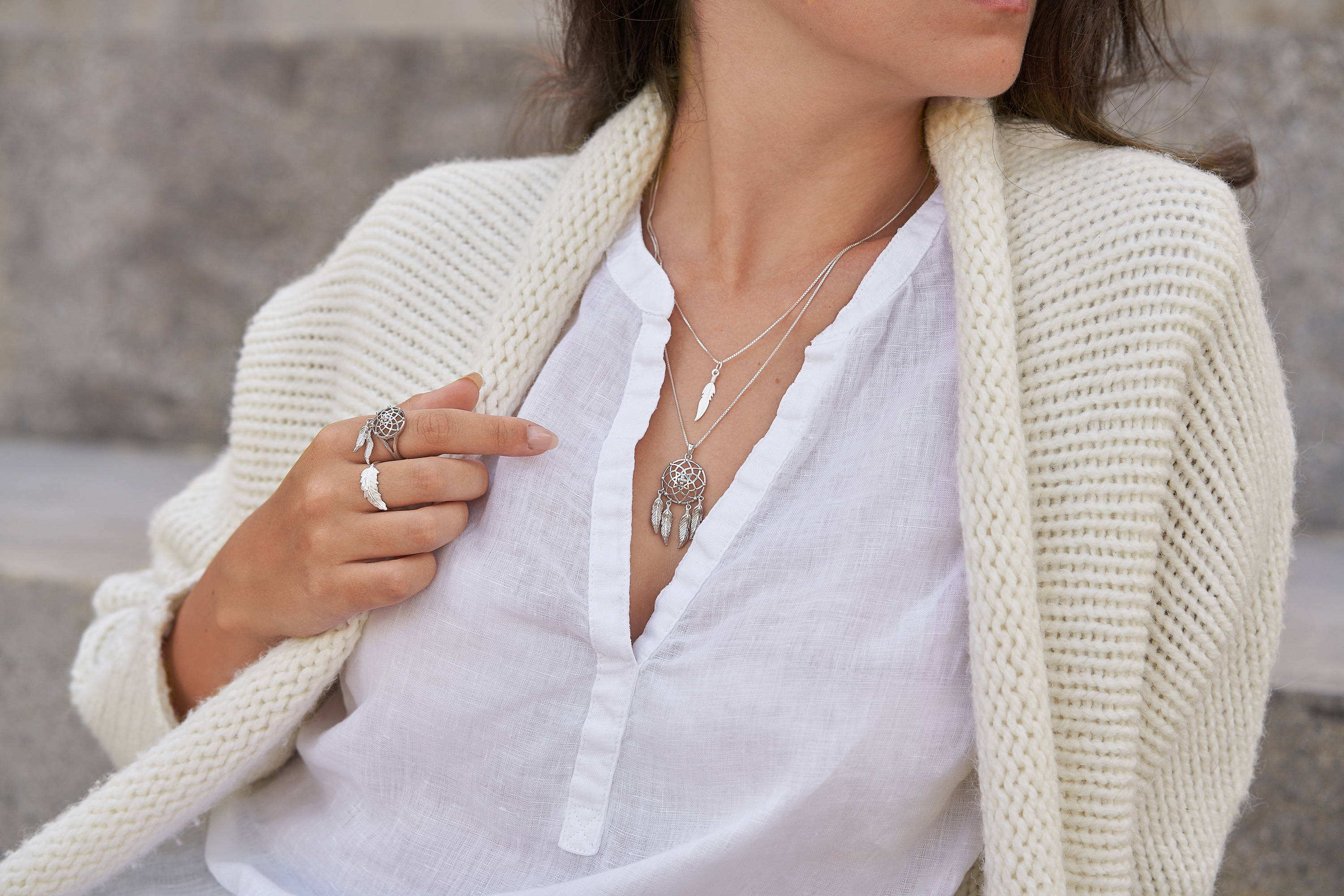 Keepsake jewellery necklaces or other memorial pieces might be a unique way to honour the memory of a loved one, but they also serve an even greater purpose: To bring their wearers comfort. The sentiment of your keepsake personalised jewellery doesn't have to be something you share with friends or family members, as it's an incredibly personal item of jewellery, it can uniquely serve as a connection between you and your loved one. It can help you remain linked to them, no matter how much time has passed, giving you a sense of belonging and providing emotional support in those moments when you need it the most.
It Can Bring Families Together

The loss of a family member, perhaps after a long illness or an unexpected event can send shockwaves through the family left behind. While most families come together in the wake of a death to arrange a funeral or memorial, many individuals can feel shut out, or find relationships with other family members, strained once these events are taken care of. Here, the importance of memorial keepsake jewellery shines once again. A memorial piece such as a keepsake necklace, earrings or bracelets, could be worn by every member of the family, or by others who want to take part. Not just in memoriam of the deceased, but as a way to strengthen family bonds, and bring enlightenment to those who may feel lost and confused after the death.
This approach is also ideal for friendship groups who want to share their compassion for each other and take a step towards self-healing and reflection during this painful time.
To Share What's Important To You

Keepsake personalised jewellery doesn't always have to represent the loss of a loved one or to help you feel connected to their spirit and memory. Keepsake jewellery can also help you share what's important to you, with the world. Whether you want to celebrate the birth of a new family member with keepsake bracelet charms, or you want to formally recognise an important date between you and your partner with a keepsake necklace, keepsake jewellery gives you the platform you need to increase your self-awareness and express your emotions within your everyday life.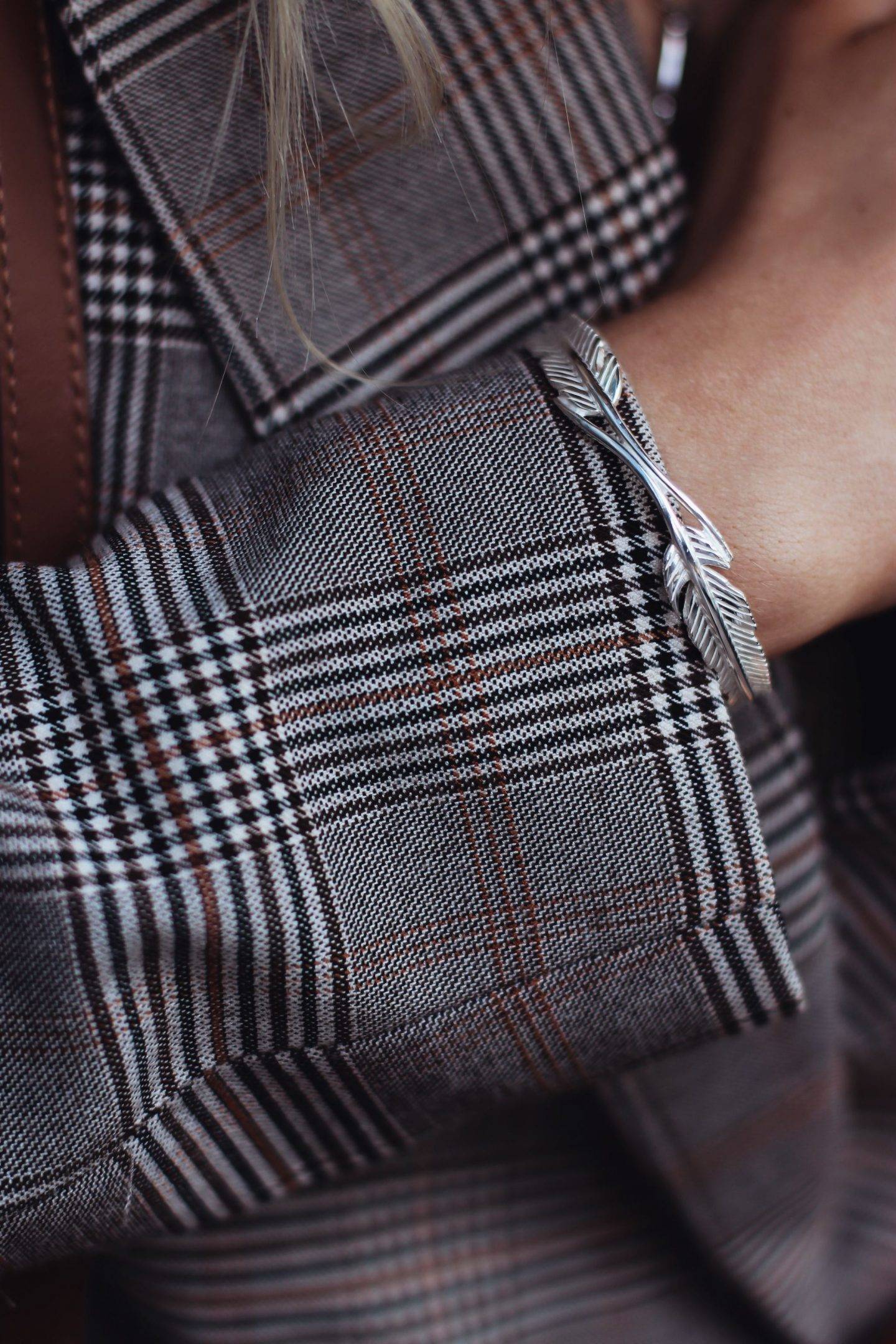 What Are The Different Types Of Keepsake Jewellery?

While every piece of memorial keepsake jewellery is unique in both sentiment and story, you'll find an array of styles that make finding the right memorial piece much easier. Whatever your lifestyle, image or your personal story, there are different types of keepsake jewellery available that will meet all your spiritual requirements. Whether you want to take an individual approach or you want to wear a specific piece in unity with your family, let's take a look at some of the options available.
Necklaces can represent many different things; they've been worn by men and women for centuries. They can represent wealth, romance and status and can be worn for ceremonial stature, or religious connotations. Today, more individuals than ever before are awakening their spirituality and finding purpose and recognition for their loved ones through beautiful keepsake jewellery necklaces.
- Pendants Necklaces: These beautiful options allow the wearer to select a pendant that has personal, spiritual or some other special meaning attached. Whether you choose something religious, or something that helps you feel connected to the spiritual realm, such as angel wings or feather plumes, wearers can expect a keepsake necklace that represents their loss, joy or their own journey through grief.
- Chain Necklaces: Sometimes, a simple chain or one you can attach your own charms or pendants to, is a more personalised and subtle choice of keepsake jewellery. You can choose from various chain designs, including Curb Links, Round Links and Box Links, all in various lengths to suit your lifestyle.
Keeping your loved one close or immortalising a life event with keepsake bracelet charms is a good option for those who want to share their experience and enlightenment with those around them. The diversity of keepsake bracelets means that they seamlessly fit into your everyday life, whether you're looking for something delicate and feminine, or something hardwearing and strong to ensure your memories and loved ones are kept close. The following considerations are adjustable, so they're also comfortable and practical. Consider the following ideas:
- Corded bracelets: Durable, adjustable and ideal for those wanting to avoid metallic options, corded bracelets are available in various colour and style combinations, perfect for those who want to express their strength and their vulnerability in the aftermath of a death. Corded bracelets are incredibly practical, and they can also be adorned with symbolic charms and meaningful decorations to ensure your message or tribute is sincere.
- Charm bracelets: Keepsake bracelet charms give the wearer flexibility and pave the way for more charms and profound embellishments to be added when they feel the time is right. From delicate dove charms that evoke peace and harmony to angel wings and feather plumes reminiscent of the angelic realm. These kinds of bracelets are ideal for individuals or groups, who can customise their own bracelet with charms that mean something specific to them.
- Bangles: Bangles are adjustable, stylish options, often cast in the shape of a meaningful symbol such as feathers or the infinity sign. These delicate items can easily be removed to prevent damage and to ensure you preserve your memorial for years to come.
Many people choose to honour the significance of their loved one's memory and keep them close with keepsake rings. Memorial keepsake jewellery in the form of unique, high-quality rings with spiritual significance can bring solace and calm as you move through the grieving process. Keepsake rings are popular with siblings and friendship groups, as they can be worn in unison and strengthen the family bonds and ties between them. Wearing this kind of symbol on your hand means you can keep your loved one close to you, no matter where you are, or how many years have passed.
- Ornamental options: These kinds of rings mean wearing a symbol of hope or spiritualism on your finger. Rings in the shape of angel wings, feathers, leaves or even waves can evoke specific feelings of calm and serenity as you keep your loved one close.
- Stones and crystals: Rings adorned with stones or crystals can bring a sense of healing and self-awareness into your memorial keepsake jewellery tribute. Many people draw strength from crystals, making this addition to your keepsake, incredibly helpful during the grieving process.
- A personal emblem: Did your loved one have an affinity for music? Perhaps they loved the ocean or a particular flower? Whatever resonated with them the most, you can include this symbolism in your memorial keepsake jewellery tribute and to help keep their memory close and their life commemorated.
They might be small and subtle, but they evoke a strong spiritual presence, and can seamlessly weave themselves into your everyday life, and it's for these reasons that keepsake earrings are a wonderful tribute to a loved one who is no longer around. If you're someone who doesn't want to share their tribute openly or wear their emotions so publicly, then keepsake earrings are a great choice.
- Beautiful studs: Stud earrings are practical and subtle tributes to a loved one and their memory. Whether you choose something delicate and meaningful such as heart-shaped studs or feather plume styles or their initials, you'll love keeping your keepsake jewellery intimate and subtle.
- Drop earrings: If you're looking for something a little more ornate, or you want to encapsulate a loved one's memory with something more visible, then drop earrings are the perfect match. Other family members could also have their own pairs, which you can all wear in unity.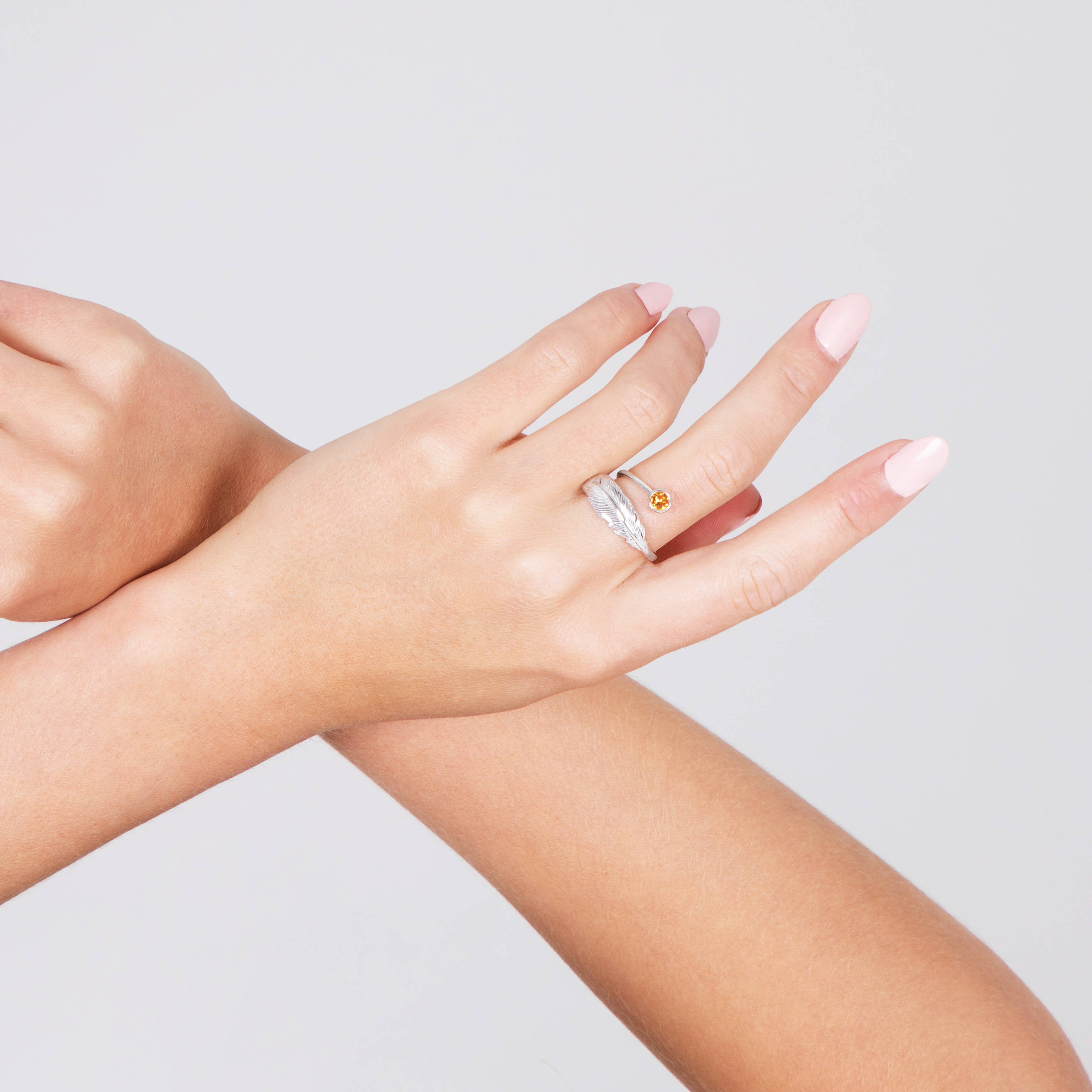 How Do I Choose The Right Keepsake Jewellery For Me?

When it comes to choosing your memorial keepsake jewellery, it's all a matter of personal preference. However, there are certain factors that you should consider before you search for the perfect tribute. Searching for the right piece of memorial jewellery takes time, if it's rushed into then you might struggle to make the spiritual connection you had hoped for. Let's explore some of the factors you should consider when choosing keepsake personalised jewellery.
Choosing the right memorial piece means contemplating your lifestyle. The last thing you want is for your keepsake necklace to become damaged at work, or for your memorial ring to become lost when you take it off to complete a task. When selecting your keepsake, ensure you've considered your lifestyle and the type of jewellery or memento that would allow you to make a connection, but ensure it's kept safe as you wear it with pride.
Whether your loved one was an advocate for the environment, or perhaps you're hoping to create a memorial that everyone can gather around, planting a tree in their memory is a popular choice. You may wish to plant the tree in your own garden or enquire if there is a special public location, such as a remembrance garden, where trees can be planted. Whether the tree bears fruit or even flowers, you could bring them indoors every year, to bring even more joy to friends and family.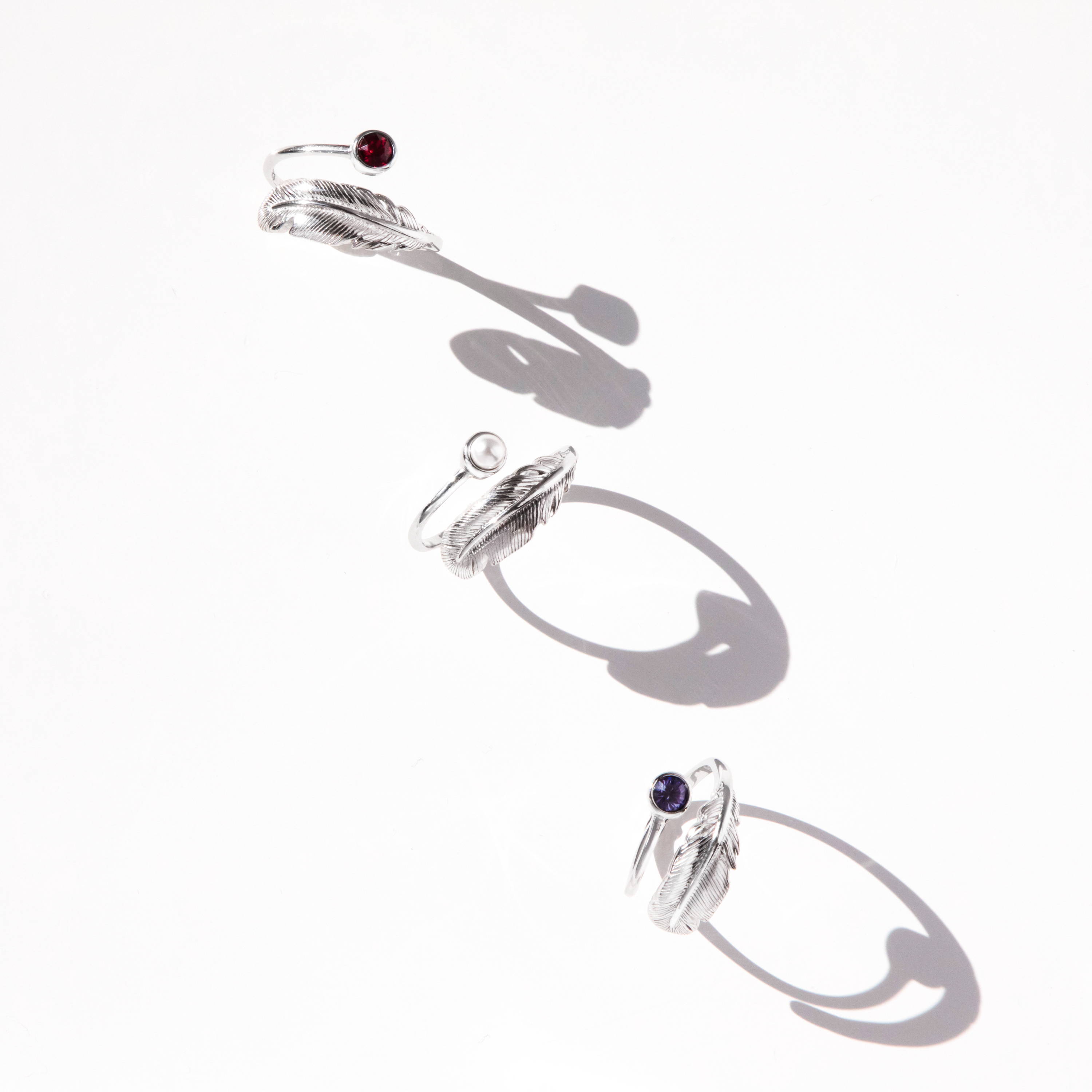 If you and your friends, sisters or family members are contemplating keepsake bracelet charms yet you feel you'd get more from your memorial jewellery if it was a little more understated, then you should keep your personal style in mind. Sharing your loved one's memory and maintaining a connection with them is easier when you feel comfortable and happy whilst wearing your keepsake. If you don't want to wear the same bracelet as your siblings, then consider a keepsake necklace or a keepsake ring that displays the same charms or symbols. Remember, even if you're looking for keepsake jewellery to wear in unison, this journey through grief and self-healing is your own, and you shouldn't place the focus of your spiritual experience in the hands of others.
There are many ways you can commemorate the life of a loved one and keep their memory close. From hosting family events and planting a tree in their name or commissioning a memorial bench at their favourite beauty spot. Sadly, not everyone has the means to create such a grand gesture of remembrance, but this is where memorial keepsake jewellery comes in. These wonderful tributes are accessible to anyone, no matter their budget. During these difficult times, it's important that no one feels priced out of their own spiritual journey and personal memento, which is why keepsake personalised jewellery is rising in popularity. No matter whether you choose a 24-carat gold tribute, a high-quality sterling silver option or something in between, finding comfort and solace after the loss of a loved one, doesn't have to cost the earth.
When choosing keepsake jewellery necklaces or a singular tribute, it's always worth keeping the future in mind. Choosing adjustable options such as rings or bracelets with keepsake bracelet charms means that your chosen pieces will adapt with your body, as you age, meaning your connection with your loved one, never has to have an expiry date. In addition, as time goes by, you may be inclined to pass your memorial keepsake jewellery onto your own children, or the next generation. Adjustable options mean that everyone has the chance to wear these unique, commemorative pieces. Turning a subtle keepsake item into a sentimental family heirloom.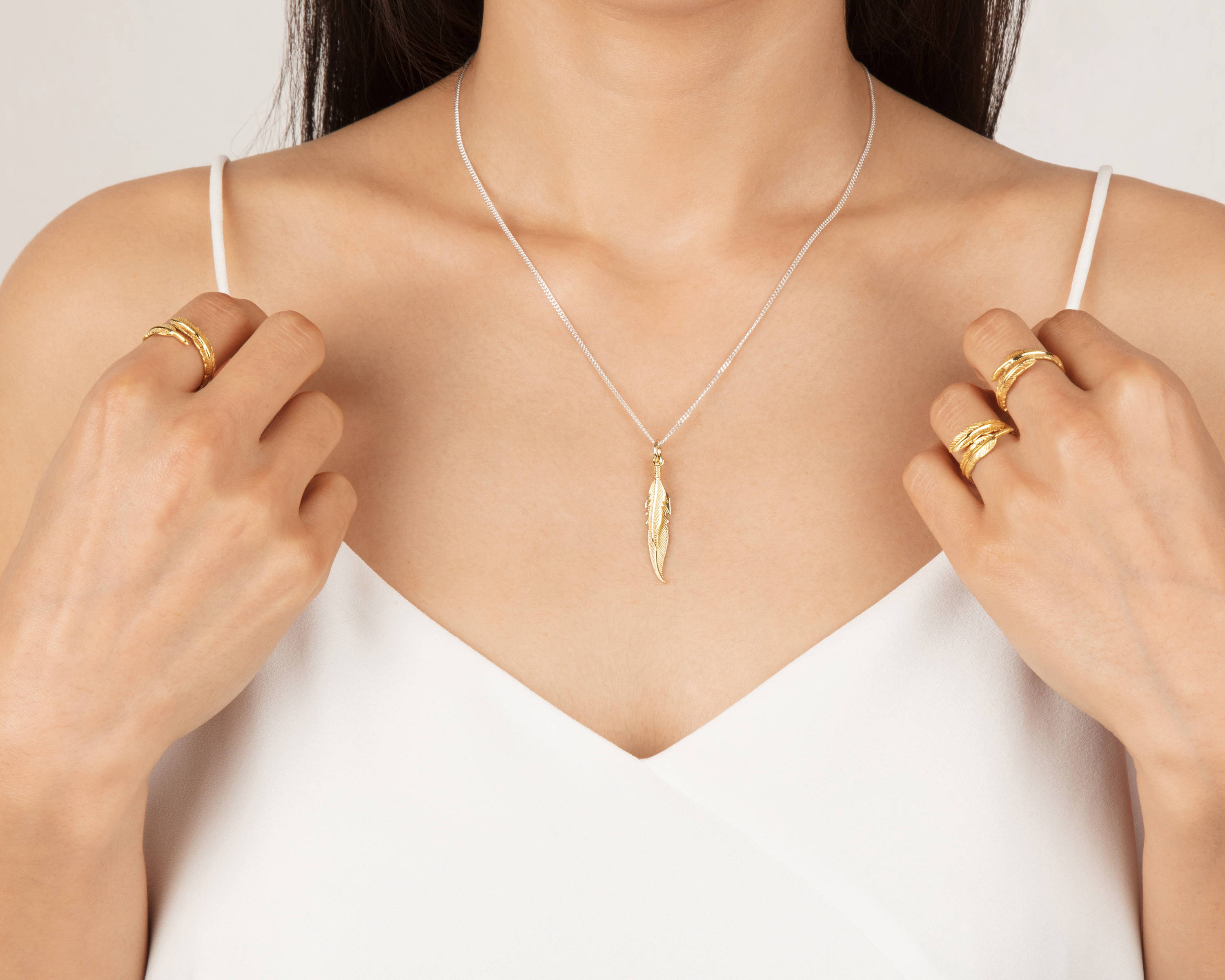 Who Should Consider Keepsake Jewellery?

For many, memorial keepsake jewellery helps to preserve memories and the happier moments they experienced with a lost loved one. But keepsake jewellery doesn't just offer solace and comfort in the wake of a death, it also provides a platform for families to come together in the shadow of their darkest days. Casting light and highlighting the importance of the relationships left behind.
As keepsake jewellery is utterly unique and personal, it can be attributed to different occasions, events and emotions, it can be presented either as a gift or as a step towards your own personal enlightenment. Take a look at some of the most popular meanings behind keepsake jewellery.
When You Don't Know What To Say

Keepsake personalised jewellery makes for a wonderful gift between friends, partners and even as a message of support for someone close to you who has lost a loved one. It's the perfect way to share your condolences, to say you're sorry or let them know that you're thinking of them during this difficult period. Not everyone has a way with words, but a piece of memorial keepsake jewellery can do all the talking for you. If you're worried about choosing the wrong item, then don't panic. Keepsake bracelet charms are the perfect, subtle addition to any bracelet or necklace.
Those Who Want To Focus On Happier Memories

When someone is taken from us unexpectedly or in upsetting circumstances, it can be difficult for those left behind to come to terms with what has happened or separate their loved one's pain and suffering from the treasured memories that they have of them. Keepsake jewellery can help wearers to focus on the memory of their loved one, keeping them separate from the upsetting circumstances of their passing. Keepsake jewellery necklaces, embellished with poignant pendants or sentimental stones, can bring peace and calm, helping those left behind feel closer to their loved one.
Those Who Want To Carry On A Legacy

Crucially, keepsake personalised jewellery can help individuals maintain a connection to a loved one who is no longer around. By choosing a handcrafted, keepsake necklace or another unique piece, wearers can carry on the legacy of their loved one, not just keeping their memory alive, but keeping it close to their heart. Potentially passing it on to future generations and continuing their legacy even decades after they've passed.
When you experience a loss, it can be difficult to know how to commemorate your loved one. With so many different options, the choice and the pressure of getting it right can quickly become overwhelming. This is why turning to memorial keepsake jewellery to help you honour the life and memory of your loved one is a wonderful choice. Listening to your heart and asking yourself what you want your keepsake to stand for, will guide you to the right commemorative piece.
Whether you choose something to wear individually, such as a keepsake necklace, or you and other family members wear matching keepsake bracelet charms to strengthen your bond, follow the guidance above to begin your search, and start on your path to enlightenment and spirituality.
Enter your email and receive 10% off your first order.